The Earth Hour is a large-scale collective awareness campaign initiated by WWF in 2007. Every last Saturday in March between 8:30 and 9:30 p.m., Earth Hour celebrates the symbolic "lights off" hour, which has grown from a one city initiative to a mass global event involving more than 172 countries with over 620'000 actions taken to change climate change. The movement is supported by millions of individuals, organisations and governments.
DecarboNet tools have been applied to support the Earth Hour.
The project is also investigating how people get engaged with the campaign on Twitter. As a consortium partner, WWF Switzerland has guided the analysis process and the Earth Hour activities in Switzerland have been especially addressed in this research.
"We have investigated which tweets were most engaging during #earthhour, and why."
"We help people to understand their household electricity consumption."
"WU is bringing together the various online platforms to study information contagions in a coherent picture."
"We are monitoring Earth Hour as the default topic for the Media Watch for Climate Change."
"We have  worked on practical solutions and tools for behavioural change."
"We are performing live language analysis of Earth Hour tweets: how are people talking about Earth Hour?".
"Together we may change the world."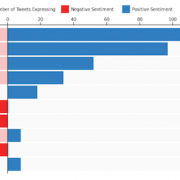 by Diana Maynard and Kalina Bontcheva, the University of Sheffield Collective…
https://www.decarbonet.eu/wp-content/uploads/sites/23/2016/03/Sheffield_EH16.png
271
400
Arno Scharl
https://sites.weblyzard.com/playground/wp-content/uploads/sites/23/2014/10/decarbonet-logo2.png
Arno Scharl
2016-03-14 15:45:11
2017-01-30 15:11:43
Live language analysis of Earth Hour tweets: how are people talking about Earth Hour?
by Rik Temmink Green Energy Options (geo) In 2014, geo joined…
https://www.decarbonet.eu/wp-content/uploads/sites/23/2016/03/GEO_EH16.png
382
400
Arno Scharl
https://sites.weblyzard.com/playground/wp-content/uploads/sites/23/2014/10/decarbonet-logo2.png
Arno Scharl
2016-03-14 15:10:11
2016-03-14 17:05:07
Visualising and understanding household electricity consumption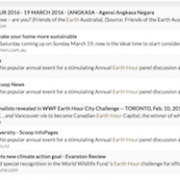 by Max Göbel Vienna University of Economics and Business The…
https://www.decarbonet.eu/wp-content/uploads/sites/23/2016/03/media_EH.png
187
300
Arno Scharl
https://sites.weblyzard.com/playground/wp-content/uploads/sites/23/2014/10/decarbonet-logo2.png
Arno Scharl
2016-03-14 15:05:48
2016-03-15 10:46:31
Turn your message into action: How digital media enables grassroot activism

by Arno Scharl MODUL University Vienna In collaboration with…
https://www.decarbonet.eu/wp-content/uploads/sites/23/2014/10/Social_media.jpg
734
2048
Arno Scharl
https://sites.weblyzard.com/playground/wp-content/uploads/sites/23/2014/10/decarbonet-logo2.png
Arno Scharl
2016-03-14 15:00:14
2016-03-15 10:31:44
Earth Hour 2016 Edition of the Climate Challenge